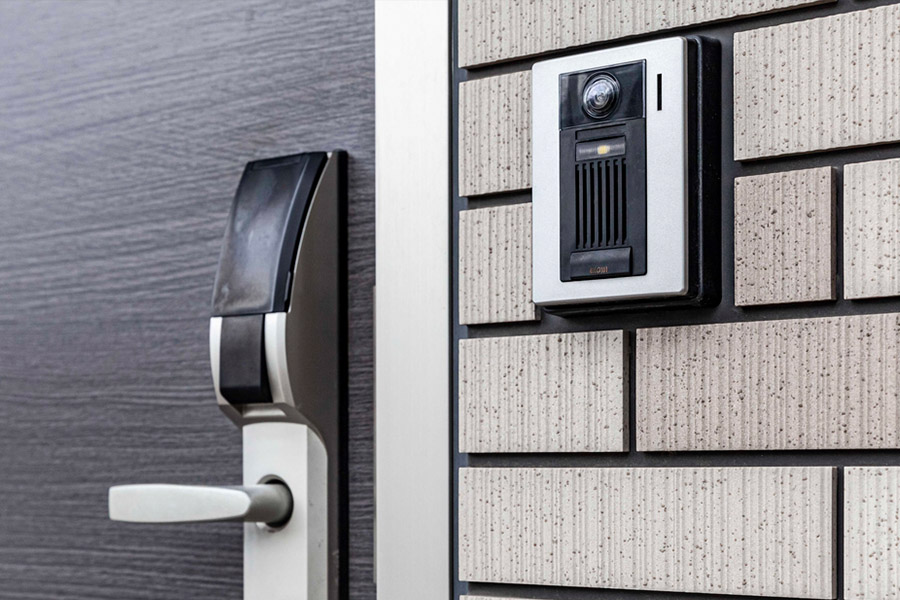 Want To Know How A Video Doorbell Works In Waco?
Do you know someone who's been impacted by porch pirates in Waco or maybe experienced it yourself? A smart technique to deter this theft is by installing a video doorbell. These multi-faceted devices are becoming a vital part of home security for a range of reasons. Not only will they give you a perspective of your front porch, they give you the chance to speak with guests and provide quick access through the security app on your mobile device. Would you enjoy being able to check real-time footage straight from your mobile phone or [obtain an instantaneous notification if someone arrives?
Take a moment to learn how a video doorbell works and see what it can do for you.
Will A Video Doorbell Need To Be Wired?
Video doorbells in Waco may be incorporated in a couple different ways. In many cases, you will use a wired connection to your doorbell that's already installed. The other possibility is to go with a totally wireless, battery-powered model. Installing is generally straightforward and these components are adaptable to virtually any type of house. However, if you don't want to mess with wiring and mounting your device, having your video doorbell installed as an integral piece of your security package is the best course of action. In fact, when you get a professional installation, your component will be mounted correctly and assimilated perfectly into your comprehensive security system.
How Might A Video Doorbell Benefit Me?
If your appraising all the possible points of entry at your house, you may find it astounding that the one utilized most frequently by intruders is the front door. This is a leading reason why video doorbells in Waco have increased in demand. And when you include the reality that deliveries to homes have increased at an incredible rate, it creates an even bigger need to keep an eye on your main entrance. Here are some of the nice perks of these valuable devices:
Impressive view: You will see more than merely a small area before your entry as ADT video doorbells give you 180° wide-angle capability and full-length views so you may detect the packages on the ground.
Perfect clarity: Why have a camera if the footage is grainy and blurry? ADT video doorbells offer pristine, high-definition views. These doorbells can even differentiate between animals, people, and packages.
Access from anywhere: One of the top benefits is accessibility as you have the ability to see live video and recorded video right from your phone.
Instantaneous notifications: Wondering if your package was delivered? ADT video doorbells will notify you when action is observed on your front steps.
Bi-directional communications: You not only see visitors, you can talk to them too. Determine why an individual is at your house without even going to the door. If you need to let them come inside, you are able to use the ADT Control app to turn off your alarm and unlock your doors.
Infrared night vision: Your video doorbell is still active during the night using infrared technology. You'll receive clear video in spite of the hour.
Excels under extreme weather conditions: Resistant to rain and snow, ADT video doorbells will also perform admirably in extreme heat and cold, from 122° to -4° Fahrenheit.
Integration with your smart speakers: You can have your doorbell sound directly through your smart speaker, or use the speaker for the bi-directional audio feature.
Include A Video Doorbell in Waco With Your Home Security Installation
Explore the latest in Waco home security systems by consulting with the experts at Secure24 Alarm Systems. Our video doorbells give you protection and convenience like you wouldn't believe. Phone (254) 236-5604 to begin designing your whole-home package.